Engage with your focused audience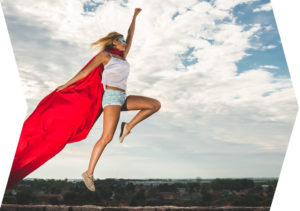 Today our professionals of Graphicsxpress deal with all issues connected with website design, social marketing, and optimization to help you to be on the top of Google and other search engines.
One of our main aims is to increase your online visibility that undoubtedly leads to an increasing quantity of customers.  In order to accomplish that we focus our strategy in 4 strengths: Great Design, Social Media, White Hat Optimization techniques and Insight Tracking
WEB DESIGN
Every website we create has mobile and tablet versions so when you look at a website on your smartphone you can clearly see the content, images and everything else without zooming in and out. It's also very important for optimization as well since Google penalizes websites without right mobile versions. There are other important factors we include in websites such as right optimized content, images, title, description, headings, text ratio, frames, in-page links, encoding, markup validity, doctypes, meta viewport tags, flash tests, deprecated HTML tags, backlinks, schema codes, meta keywords and much more.
Developing the right website is also important for our SEO plans. It not only should look nice, even though the design is important, but it should also be well optimized. This is the reason we are offering our web design services included in all our SEO Packages.
SOCIAL MEDIA MARKETING + BRANDING
Thousands and even millions of your potential customers are in different social networks right now and don't know about you. Social Marketing is a new channel for your business that allows for solving this problem.
Having a strong social media presence allows you to be directly connected with your customers and helps build brand recognition, trust, and credibility. With Social Media services from Graphicsxpress, your website will see increased traffic while we promote and advertise your brand to stand out above the rest.
Brand awareness
Your presence in social networks is a necessity. Right, Social Media strategy for your business leads to brand popularization.
Customer retention
You have an opportunity of constant informing of your subscribers about innovations and events that increase the probability of conversion.
Powerful feedback
You should be ready to communicate with potential customers because a constructive criticism helps to fix bugs that you didn't know about.
Increase confidence
When a company is represented in social networks and informs about all innovations and successes, contacts with clients, the confidence level is increasing.
SEO AND OPTIMIZATION
The SEO Team at Graphicsxpress can create a multi-pronged approach to improving your rankings for targeted terms. As a top Houston SEO firm, we work alongside our clients to create a strategy complete with blog creation and implementation, on-page optimization efforts and more.
Not every business is created equal so we custom tailors our SEO process to suit your needs. Here's how we make sure that we can get you the best-qualified visitors:
We Analyze Your Needs
Our first step is analyzing your goals and needs by having you complete our client discovery form. This form will give us all the information that we need to analyze your business and your competition.
Keyword Research
We hunt down the search terms which will get you the best quality traffic. These will be the search terms that we will put in our sights and aim for. This is also used as our performance indicator, unlike some SEO companies who will never give you this data.
We analyze Your Competition
We analyze your competition with the accuracy of a high powered microscope to see what Google loves about them. This step is crucial in getting the top spots in the search engines.
We Set Up a Campaign
Once we have completed your competition analysis we are ready to make our plan and put it into motion. Depending on the competition page 1 ranking can take 4-6 months. If you are ready to take the first step, contact us now for a free strategy session.
ANALYTICS & INSIGHT TRACKING
We provide insights into the behind-the-scenes actions of our digital marketing efforts so you know exactly what's going on during and after your campaigns. This data is used to inform further marketing decisions and strategies.
Our results are one of the most important things that represent us, so we keep track of them and love to show our clients how great their marketing efforts are doing.