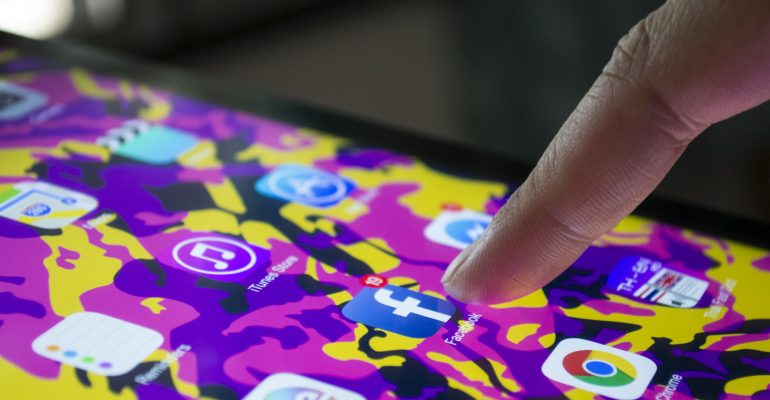 What about organic ads on Facebook that don't have as much reach anymore?
Photo by @Fancycrave  on Twenty20
If you are a specialist in Digital Marketing you will have noticed that your organic posts on Facebook have lowered their reach and perhaps you have been a little frustrated with these results since years ago they worked very well for you.
Facebook has limited the organic reach due to the fact that the advertising content has increased notably since 2014 overcrowding the network. It was in that year that the company decided to make a change in its algorithm specifically on the news feeds section, which is the first instance that Facebook users can see. Facebook wanted to recover the primary objective of the network, which is the social interaction between family and friends. Given this, the algorithm became more selective when classifying what information users will be seen. The algorithm gives more exposition to the quality social content instead of the content related to services or products.
Facebook is also currently predicting that organic content will continue to reduce its reach, so new strategies must be considered to compete with the social posting that will ultimately prevail.
But how to continue participating successfully to achieve more reach with commercial content?
It is important that the contents be better redacted approaching the users less aggressively. We must talk more about the daily and real situations of the consumer's life. Do not insist on promoting the qualities of your products, talk about how they will positively benefit the lives of your consumers and their experiences. For example, if you sell household cleaning products, do not talk about the quality of its ingredients, or how clean it can leave the floors. Talk about how their families will feel in a clean house, how can they feel happy in a pleasant space, or also how to take care of the health of your children in a space free of bacteria and viruses. The human approach is the one that must prevail to achieve better organic reach on Facebook. You must use it appropriately when promoting your commercial content. Focusing on your customer needs instead of a product is the key.
It is also important to consider complementing your organic campaigns with paid ads, this is inevitable, it must be done since the organic reach will decrease progressively at least that you work more on specialized content that meets the requirements of Facebook.
Experts in digital marketing must experiment with new formulas since no strategy will work forever, Facebook will change for the better, always delivering the best content to its users according to their interests.
Remember that now there are more ads competing for the News Feeds and only those that follow the requirements will be there. Try to use creative content, native videos, and Facebook Live which is proven to capture the most attention than any other type of post.
Organic content on business pages will continue to be active for some time, but it will be increasingly difficult to get more views. Try to increase the exposure of your ads by sharing in different groups posting only 2 or 3 groups per day and complement your campaigns with paid ads. This way you can get conversations as long as you don't forget to create social content, not to sell but to educate, teach or inspire future potential customers. Good luck and keep in mind always the social component!
If you want more information on how to increase your sales using digital media call Graphicsxpress. A trusted advisor will answer you.