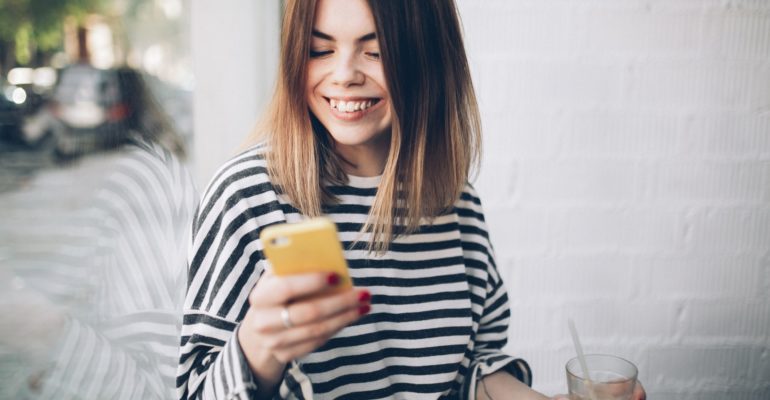 Facebook Messenger app to read audio messages
Photo by @verakharlamovaphotography via Twenty
Facebook Messenger lets you send voice clips to your friends without ever typing any text. But Facebook isn't done with this feature yet, because now they are testing a Messenger feature that will allow users to read voice clips they receive rather than having to play them. This will very useful to users that are in a place that's really loud, like a concert or in a quiet space like a library. Users don't always have the opportunity to listen to a message.
If you want to send a voice message using Facebook Messenger, all you need to do is tap on the microphone icon and then record their message. With the new interface. Once you send your message, Facebook will transcribe it. The recipient will find it beside the voice message icon with three lines. The user will tap the icon and see a visual transcription of the voice message sent to them. The transcript accuracy will depend on the clarity of the initial message, accents, and interference.
Facebook plans to start by testing the feature on a small scale to see what users think of this service and whether they would like to see it offered on a broader scale. Time will tell how it is received and liked.
The technology isn't new and Facebook is definitely not first on the scene. The Facebook voice-to-text feature will work much like Google Voice works, which turns voicemail messages into text and then sends it to the users' inboxes. Google Voice transcription certainly still has tons of room to improve as it still makes plenty of errors, but it seems over time it's been getting better. Facebook Messenger will have the same growing pains.
Why now? Well, just recently Facebook bought Wit.ai, a speech recognition company that offers an API for developers to add voice control to their products with just a couple of code lines. More than 6,000 developers have taken advantage of this tool and are powering hundreds of devices and apps. Facebook's goal is to connect everyone and create an incredible experience for the more than 1.3 billion users – technology that understands natural language can play an important role.
It was just last year that Facebook was heavily criticized for making the Messenger app a stand-alone app from the Facebook app. Yet today Facebook Messenger app has more than 500 million users sending over 10 billion messages every day.
Contact us: GRAPHICS XPRESS