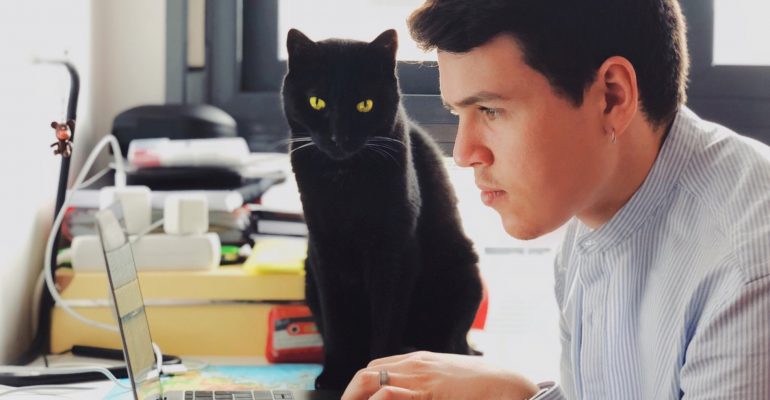 I have no experience in advertising my business on digital platforms, how can I start?
Photo by @deivitt en Twenty20.com
Perhaps for many small business owners who have worked hard for several years, have achieved some stability, and have built a good list of clients that have allowed them to carry their businesses forward. However, for any business of any size, advertising is a long-term investment that must be kept active all the time. No matter how many loyal customers you currently have and how many referrals your customers send you, there comes a point where your competition can outperform your business in quality of service, advertising, customer service, and much more. Therefore, it is not safe to have loyal customers for life, customers come and go, some for longer and others for less. The important thing is to keep advertising constant and in this way ensure a flow of customers that can replace those who leave.
It is very common to see small businesses that have grown in a period of 5 to 10 years in which they have not invested enough in advertising expenses. Over time, they reach a point where they feel the need to start advertising more often and consistently. You may not know where to start or what to do as the ways of advertising have changed dramatically in the last decade.
Today's advertising has focused on digital and many small business owners do not know these mediums in detail and may feel frustrated and disoriented. Well, the first step is to create your own digital platform. How do we achieve this? Counting on all the free digital resources that exist on the internet.
Let's start with social media. The first thing you should do is open an account on Facebook and create a business page, also do it with Instagram and a YouTube channel could be a good start.
The second step is to have the free products offered by Google, mainly Google business. Open an account with your Gmail email and create your Google My Business page, which will allow you in the future to appear in searches and on the Google map as well as receive testimonials from your customers.
The third important step to create your digital platform is to have a website. A web page is a necessary tool today for any type of business, it is the way your company is presented on the Internet. With a web page, you can show your products and services that will be seen on millions of cell phones, tablets, laptops, and computers in your city and anywhere in the world. Your website could also appear in the largest search engine on the net; Google. Through your website, your potential customers can contact you through a contact page. And most importantly, your customers can buy or make payments online using your website.
You already know! With these three basic tools, you can start building your digital platform: Social networks, Google's My Business page, and your own website.
If you need help to start building your digital platform, do not hesitate to contact us. We are ready to advise you and give you a hand in maintaining your digital presence. We are Graphicsxpress.
---
Jorge Espinosa
CEO at Graphicsxpress